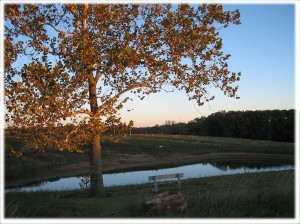 In response to the call of Jubilee, and the Dominican charism of preaching, Jubilee Farm functions to preserve the integrity, stability and beauty of the Earth community, to offer the gift of the land for diverse spiritual and educational ministry, and to model responsible stewardship through simple and sustainable living.
Jubilee Farm was purchased in May 1999 to honor the Year of Jubilee and its Biblical injunction to let the land lie fallow. Jubilee Farm is an oasis of green space amid the expanse of concrete and asphalt that characterizes our modern environment.
Jubilee Farm offers its walking trails, gardens, labyrinth, retreats, meeting space and other resources to the public by appointment and during regular operating hours. We hope you will visit us soon and revisit us often for a peaceful break to spend time in nature and experience the soul-enriching effects of spending time in repose and reflection amid Earth's natural wonders.