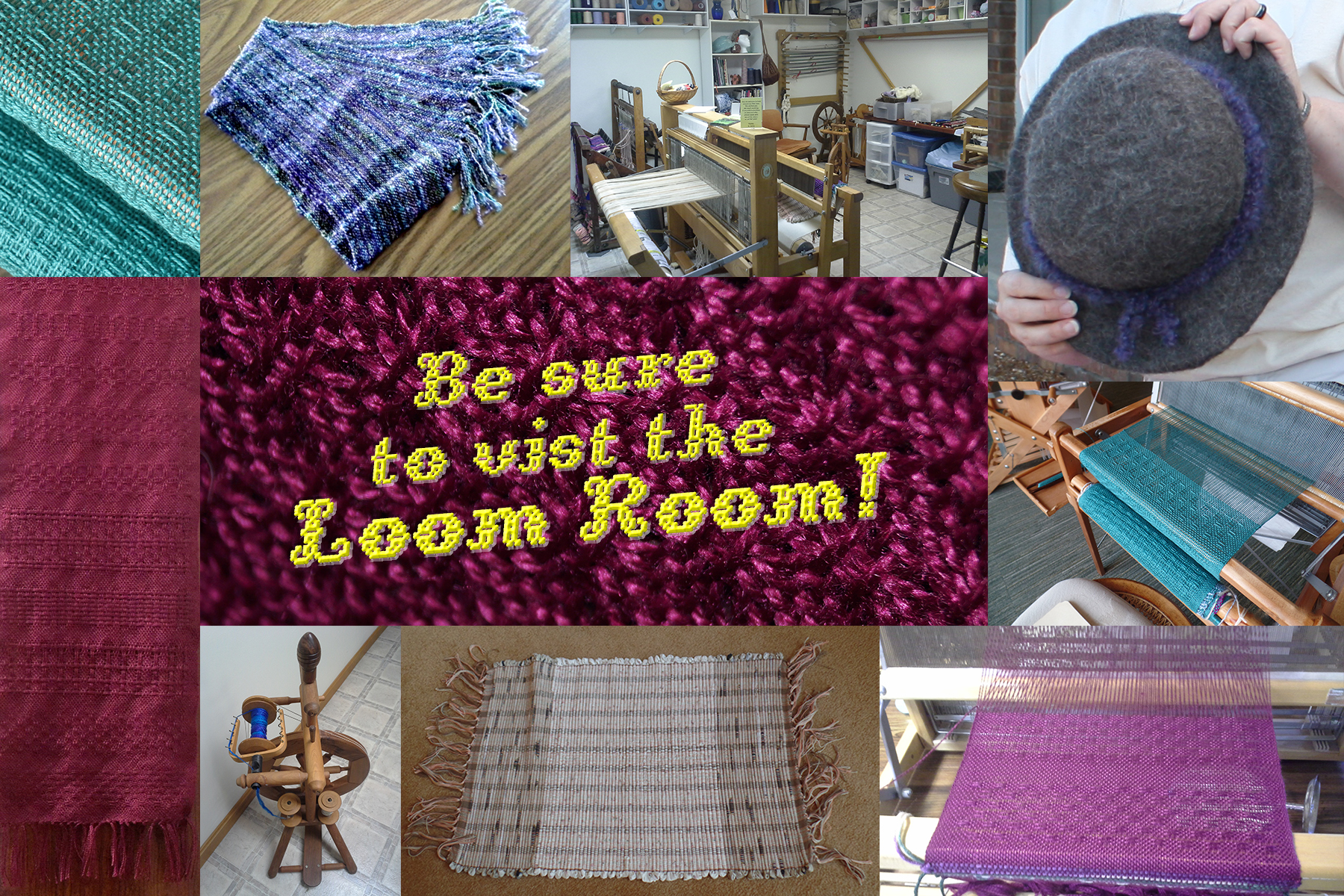 To register for fiber events call Anita Cleary, OP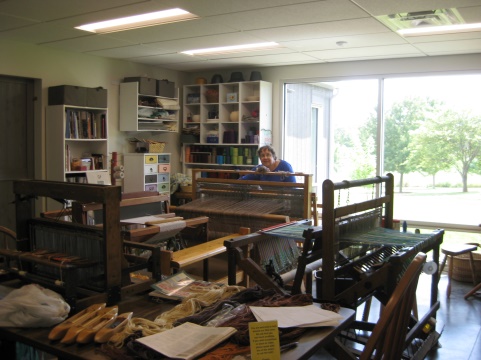 The Loom Room initially began as a way to use the fiber from our llamas and alpacas. It has since grown into a gathering place for volunteers, students, and those who love all things fiber. Sister Anita Cleary offers individual and small group lessons as well as weekend and retreat experiences focusing on weaving the greater Cosmic story into one's own personal story.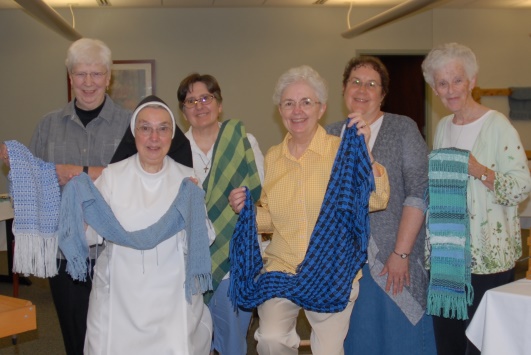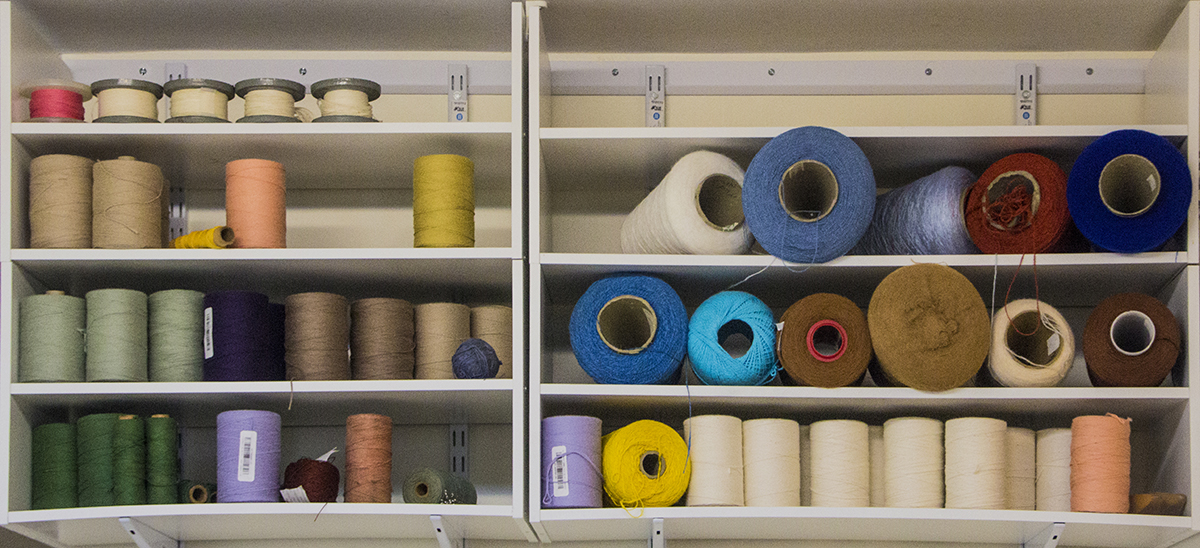 Burial Shrouds
Green burial shrouds are woven from all natural fibers: cotton, linen, silk, jute. Synthetic threads are not permissible because they do not decompose and return to soil.
Anita creates her shrouds from cotton and linen and uses only natural colors. Woven on floor or table-top looms, each shroud is one-of-a-kind in its pattern and color combination.
Sizes range from infant to adult.
Organic, extra-long, extra-wide sizes are available as a special order.
Prices range from $500 – $900.
Call 217 787-6927 for more information.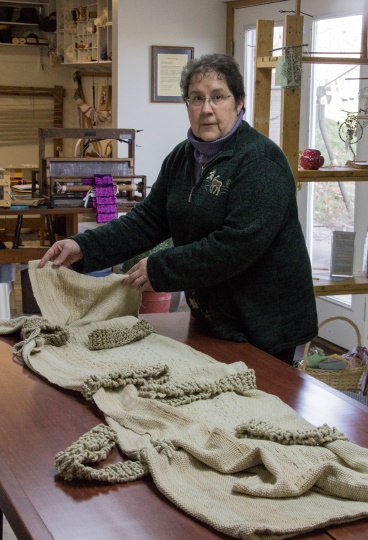 ---
Video: Moments from Weaving Your Story, An Integrative Retreat Experience directed by Sister Anita Cleary, OP on July 16-22, 2017.
---