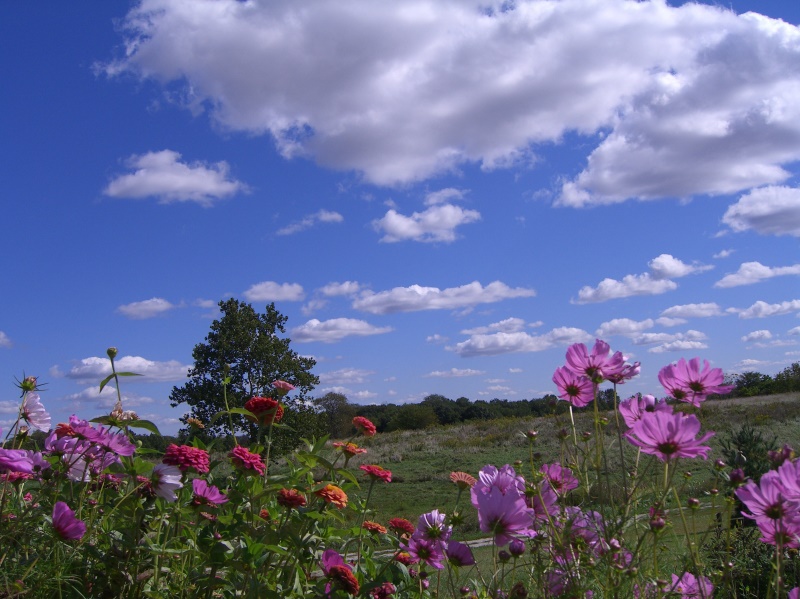 Jubilee Farm seeks to preserve the integrity, stability, and beauty of the Earth community and to share the gift of the land. Our diverse ministries call us all to live simply and sustainably.
Established in 1999 by the Dominican Sisters of Springfield, Illinois, Jubilee Farm's 164 acres stand as an expression of our commitment to honor the land and all its inhabitants, wild and domestic. The quiet peacefulness of the land offers opportunities to listen, reflect, learn, and be healed as our visitors experience a deepened awareness that Earth and all her creatures comprise the one community of life.
We offer farm tours for individuals and groups of all ages. We are available for speaking engagements on a wide variety of ecological topics.
Our work here has touched the lives of thousands of folks who have taken advantage of the opportunities to walk the land and experience the goodness of creation, participate in our vegetarian cooking classes and various other programs and festivities, engage in study, and learn about sustainable agriculture and healthy foods.
Our commitment to education and to the restoration and preservation of the land is integrated in our work with students from UIS (University of Illinois in Springfield) who are engaged in a long term plan to revitalize our prairie areas, small wetlands, and remnant oak savannahs. Some of their discoveries have amazed us and delighted them. They have even seen wildflowers growing here that they had previously only seen in pictures in books. We hope to further cultivate our relationship with area universities.