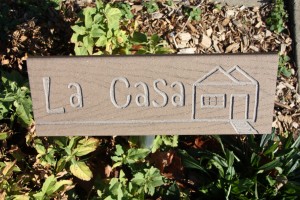 LaCasa is a three-bedroom brick residence just south of the vegetable garden. It is available for individual or small group use.
Individuals may use the house for a day or for one or more overnights. We also offer private or directed week-long retreats. Meals are not included. Guests are responsible for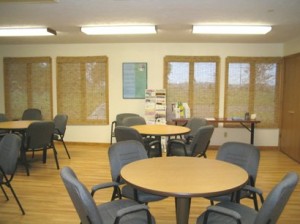 their own food, except coffee, tea and other staple items.
The Gathering Space can accommodate small groups (no larger than 30) for daytime functions only. The setting is ideal for those who wish to experience open spaces, quiet, and time on the land as part of their time together. We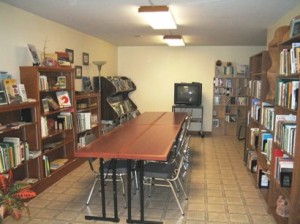 strongly encourage groups to engage in sustainable practices and offer a variety of ways in which they can forgo disposable items.
Inside LaCasa we can accommodate small groups of 20-25 for staff days or retreats.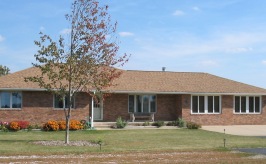 Our Resource Center provides books, journals, articles, and tapes on a wide range of ecological topics for personal study.
For further questions, schedules, availability and rates, please call 217-787-6927.

var _gaq = _gaq || []; _gaq.push(['_setAccount', 'UA-37034410-1']); _gaq.push(['_trackPageview']);
(function() { var ga = document.createElement('script'); ga.type = 'text/javascript'; ga.async = true; ga.src = ('https:' == document.location.protocol ? 'https://ssl' : 'http://www') + '.google-analytics.com/ga.js'; var s = document.getElementsByTagName('script')[0]; s.parentNode.insertBefore(ga, s); })();