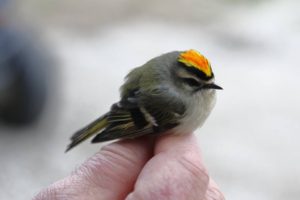 Watch Tony Rothering, a licensed bird bander with the Lincoln Land Association of Bird Banders (LLABB), capture and band birds at the farm.
During this family-friendly event you'll learn about the scientific process of banding and how the data is used to study topics such as bird population dynamics and the impact of habitat change on the diversity and density of bird species.
Please note: The banding site is a five minute walk from the parking lot over uneven terrain. Severe weather will cancel the event. There are activities for children, so bring them along. For questions call 217-787-6927.