Jubilee Farm ~ 6760 Old Jacksonville Road
(3.8 miles west of Veterans Parkway)
www.jubileefarm.info 217-787-6927
---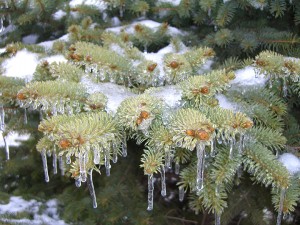 What is Jubilee Farm? A peaceful destination, a place of integrity, a home to farm animals and wildlife, an educational resource, a demonstration of living in an ecologically responsible way, an oasis for spirituality, a special gift to those who seek solace and spiritual enrichment in nature.
Sponsored by the Dominican Sisters of Springfield, Illinois, Jubilee Farm is a 164 acre center for ecology and spirituality located just west of Springfield, Illinois.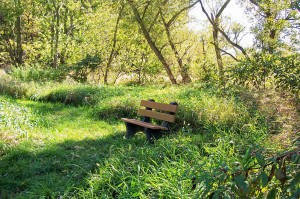 Our programs and services, ministry of hospitality and gently rolling expanse of grassland provide a setting where individuals and groups can nurture their spiritual and emotional growth. Come walk the land or spend time in quiet retreat. Our walking trails, outdoor labyrinth, creek and ponds offer tranquil settings for reflection.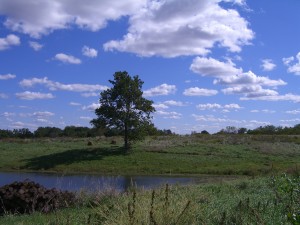 Jubilee Farm's programs and classes promote an understanding of our interdependent relationship to the whole of creation and offer insights into how to live more sustainably on our home planet. Our vegetable gardens and orchard produce healthy, chemical-free foods and are complemented by our classes that teach holistic and sustainable ways of eating. The Children's Garden and our llamas and hens provide hands-on experiences for people of all ages.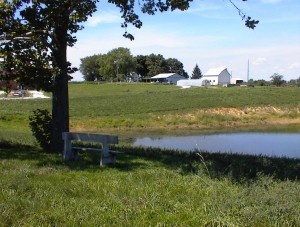 We offer tours and programs for children and adults. Handmade pottery and fiber items (and fresh produce, when available) are for sale. We also offer spiritual direction and private or directed retreats at LaCasa, which is located close to the gardens. LaCasa accommodates small group gatherings. It also houses a resource center with a lending library of books, audiovisual materials and children's curriculums.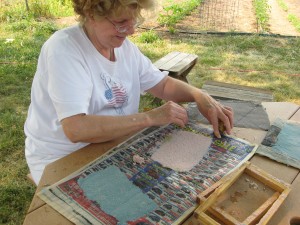 We delight in welcoming visitors, friends and volunteers!
If you would like to contact us for further information, call us at 217-787-6927 or Contact Us.