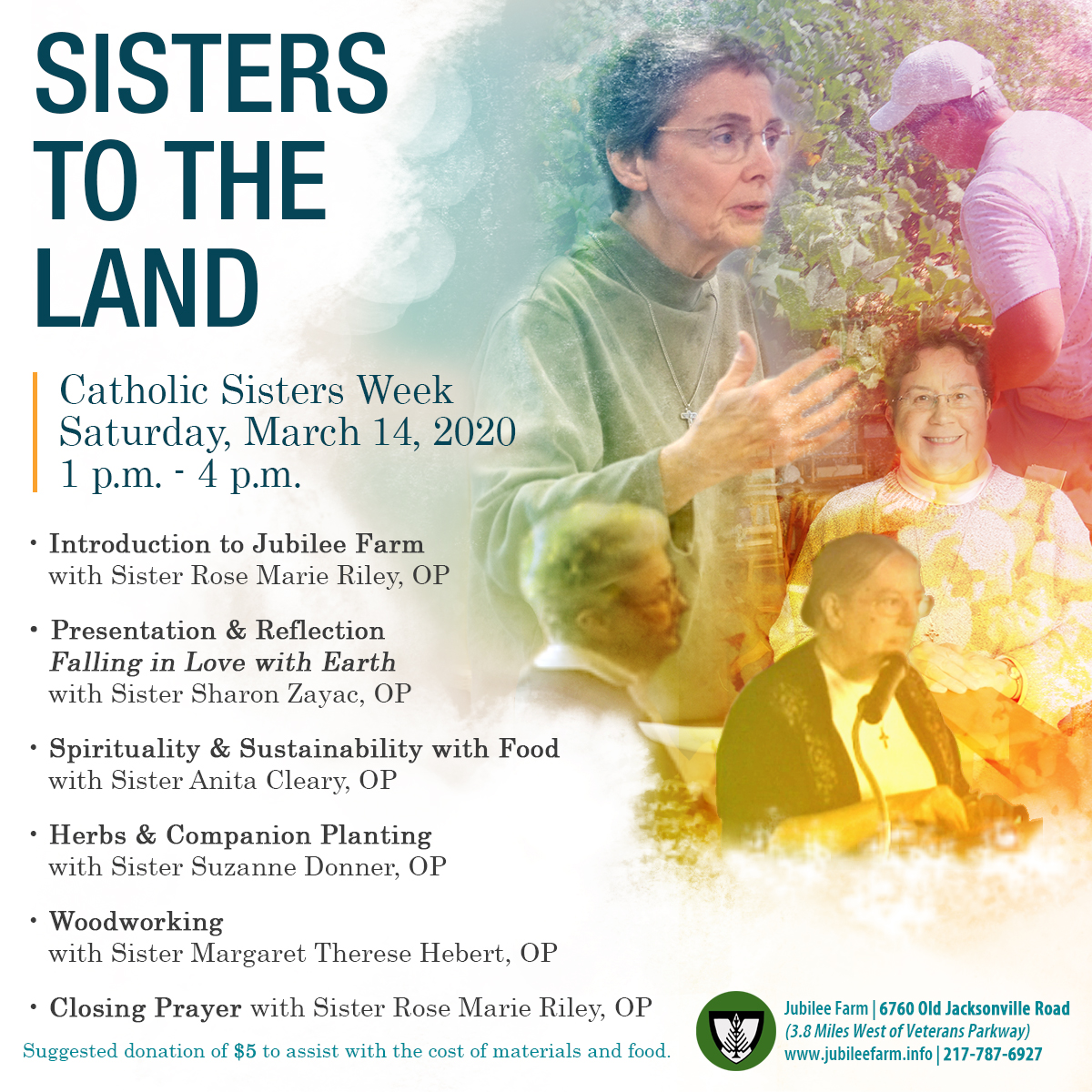 • Please watch this space for updates.
1:00 p.m.
Introduction to Jubilee Farm with Sister Rose Marie Riley, OP
1:20 p.m.
Presentation & Reflection Falling in Love with Earth with Sister Sharon
2:20 p.m.
Time outside and group sharing with Sister Sharon Zayac, OP
2:35 p.m.
Spirituality and Sustainability with Food with Sister Anita Cleary, OP
Experience what makes a healthy snack and why some types of snacks are more Earth-friendly and have a deeper connection to something more important. Sister Anita Cleary will share her recipes that will make you fall in love with Earth a little more.
2:50 p.m.; 30 minute session 1:
Herbs & Companion Planting with Sister Suzanne Donner, OP
2:50 p.m.; 30 minute session 2:
Woodworking with Sister Margaret Therese Hebert, OP
3:50 p.m.
Closing Prayer with Sister Rose Marie Riley, OP
---
Jubilee Farm | 6760 Old Jacksonville Road
(3.8 Miles West of Veterans Parkway)
www.jubileefarm.info | 217-787-6927
---
Suggestion donation of $5 to assist with the cost of materials and food.
---
Limited space! Registration received after February 20 will be on a waiting list. We will contact you when a space becomes available.