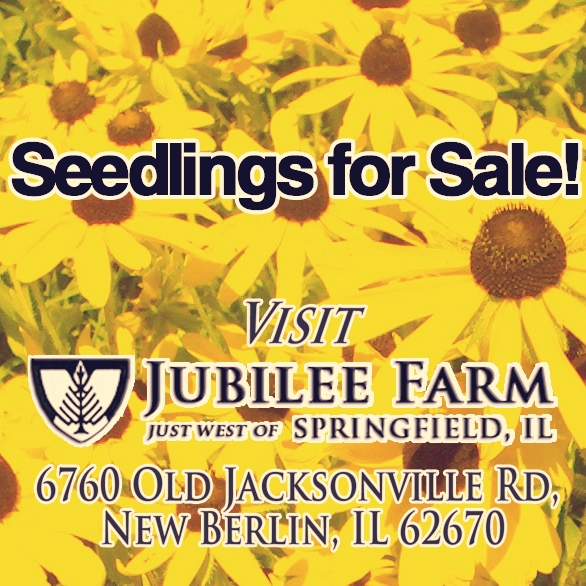 Happy Earth Day 2018 and spring greetings to you all!
Beginning Monday, April 23 we will start selling herbs, flowers, and vegetables* here at Jubilee Farm. All herbs and flower seeds are organic.
Hours will be Monday-Friday, 9:00 a.m. to 3:00 p.m. and Saturday, 10:00 a.m. – 1:00 pm.
Prices start at $3.75 per pot for herbs and $4.00 for flowers and vegetables*.
Here are a few of the seedlings we have available:
Herbs
Culinary Green Sage
Fern Leaf Dill
Giant Italian Parsley
Cilantro
Lemon Basil
Thai basil
Dark Opal Basil
Genovese Basil
Thai basil
Greek Oregano
EnglishThyme
Rosemary
& more!
Flowers
Marietta Marigold
Empress of India Nasturtium
Calendula (edible flower)
Tri-Colored Daisy
Lady Bird Nasturtium
Mixed Color Zinnias
Cosmos
& more!
*Vegetables: We also will have potted vegetable seedlings sale very soon.
---